The USA's major cities include its capital Washington DC, New York City, and Los Angeles, all of which can cost as much as $125 per day. Numerous international airports exist in the US, including JFK, LAX, and ATL. Summer is the tourism "high season" in most of the US, however, skiing is popular in the winter as well; in the northern US, temperatures can get quite cold, often dipping well below -5ºC (20ºF). Conversely, warmer areas in the southern US like Florida or Arizona hardly ever get colder than 15ºC (60º F), with summer temperatures reaching 35ºC (95ºF) or above. Be sure to pick up some region-specific souvenirs, like an I-Heart-NY t-shirt or sports memorabilia.
Due to its wealth and massive land size, the United States contains a diverse number of luxurious travel destinations. The eastern half of the country was the first settled by Europeans and the centre of the American Civil War, and thus features many historically important sites. Large cities such as New York City, Boston, Philadelphia, Atlanta, and Nashville populate the USA's eastern half. The Appalachian Mountains run from the frigid reaches of the far northeastern US down to the warm foothills of Tennessee and Georgia. The eastern US also contains tropical Florida, one of the most popular vacation destinations in the country due to its plentiful beaches.
Along the United States-Canada border sits the five Great Lakes. Many of America's largest cities developed along their coastlines as shipping destinations, including Chicago, Detroit, Cleveland, and Milwaukee. These cities are famously cold but have a lot of heart and character to offer the traveller willing to brave the weather.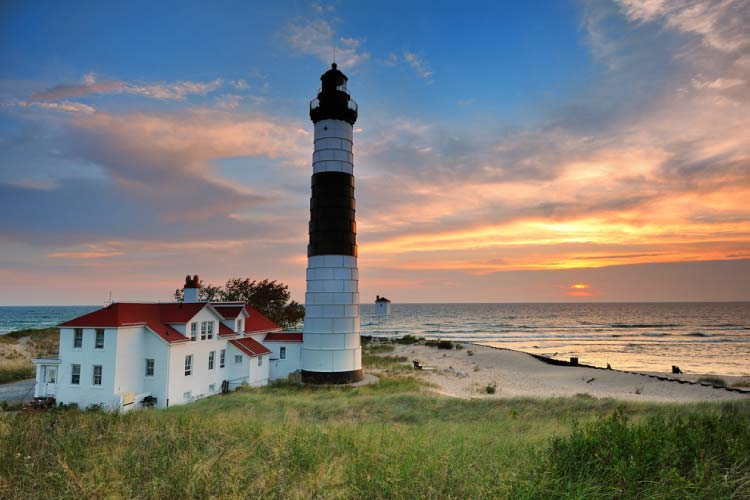 Midwestern America features the massive grasslands of Kansas, Nebraska, and Oklahoma. To the south sits Texas, a very popular travel destination despite its blistering heat and scrublands. The region west of Texas is called the Southwest and contains Arizona and New Mexico. This desert region features one of the US's most iconic tourist destinations, the stunning Grand Canyon.
The Rocky Mountains hold the title of USA's largest mountain range and are famous for their beautiful natural vistas and skiing. Colorado and Utah have recently become trendy travel destinations, due largely to their elegant alpine biomes.
Along the western coast of America sits California. This famous state is the home of Hollywood, San Francisco, and the enormous city of Los Angeles. Southern California enjoys a year-round temperate and is one of the most visited regions in the world. North of California sits the wet, lush forests of Oregon and Washington.
Top areas to visit in the USA
Alaska
Though not part of the continental 48 states, Alaska draws huge numbers of visitors every year. Located northwest of Canada, Alaska contains some of the most astonishing (if cold) landscapes in the United States. For this reason, travellers usually stop at Alaska's many national parks, such as Glacier Bay National Park or Denali National Park. The latter of these contains North America's largest mountain, Denali. Surrounding the mountain is acre upon acre of open land. Alaska also contains a handful of cities, including the state capital Juneau and Anchorage.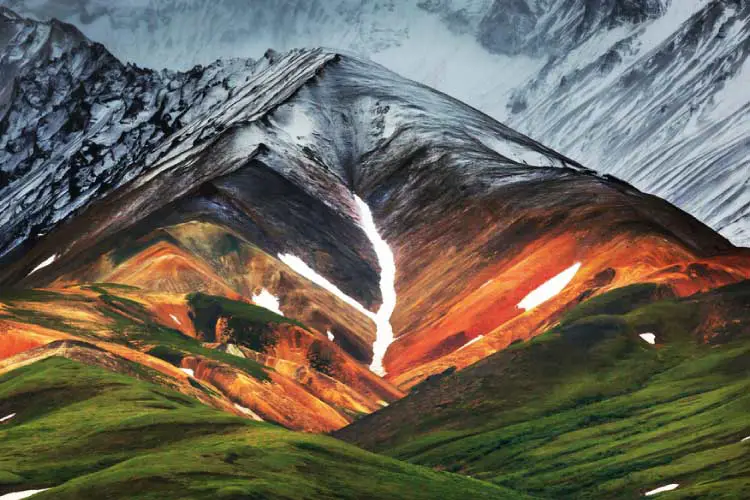 Hawaii
Much like Alaska, Hawaii enjoys a flourishing tourism industry despite detachment from the continental states. However, Hawaii boasts a tropical climate that's basically the opposite of Alaska: miles of gorgeous coastline, vibrant tropical forest, and opulent resorts. Having been a popular vacation destination for several decades now, the state has become reliant on tourist activity, and as such has taken care to develop the finest hotels, resorts, and tourist amenities. Nature walks are also common in Hawaii, as the islands' volcanic landscapes are home to some unique plants and animals. Taking a misty morning hike through the dense rainforest for a chance to view lava flowing down the banks of live volcanoes is a must-do in Hawaii.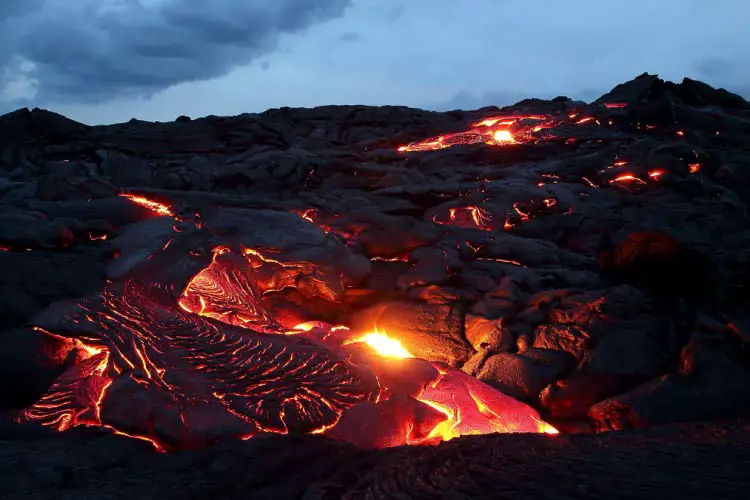 Cuyahoga National Park
Of course, the continental United States has a lot to offer travellers as well. Often times, tourists will lodge themselves in a city and take excursions to the parks and historical sites throughout the city and surrounding countryside. A great example of this travel tactic is the city of Cleveland and Cuyahoga National Park. This immense park centres around the Cuyahoga River, which is enclosed by open farmland and forest. In much of the park, the bedrock is exposed, creating dramatic panoramas. Hundreds of miles of trails allow visitors to explore Cuyahoga National Park, as well as a scenic railway. Meanwhile, adjacent Cleveland contains a thriving music and arts scene and some of the country's best sports teams.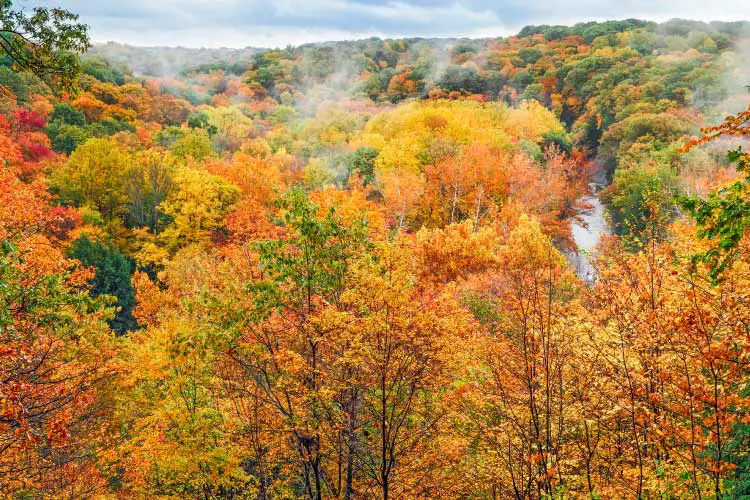 Our Dream USA Itinerary
1. Spend some time exploring the maze of streets in Manhattan, New York City, and you'll see numerous famous travel destinations, such as bustling Times Square, the theatres on Broadway, and a view of the Statute of Liberty. Remember to grab a slice of New York-style pizza to refuel during your journeys.
2. A walk through the National Mall in Washington DC reveals some of the country's most famous historical sites. In just under 4 km, travellers will pass the Lincoln Memorial, Washington Monument, Smithsonian Museums, the White House, the Supreme Court, the Capitol Building (pictured below), the Library of Congress and several other memorials.
3. The area around Centennial Park in Atlanta contains the famous CNN Centre, World of Coke, College Football Hall of Fame, Georgia Aquarium and Coca-Cola museum. Furthermore, one can easily spend an afternoon browsing the wares of the numerous locally-owned shops in nearby Little Five Points.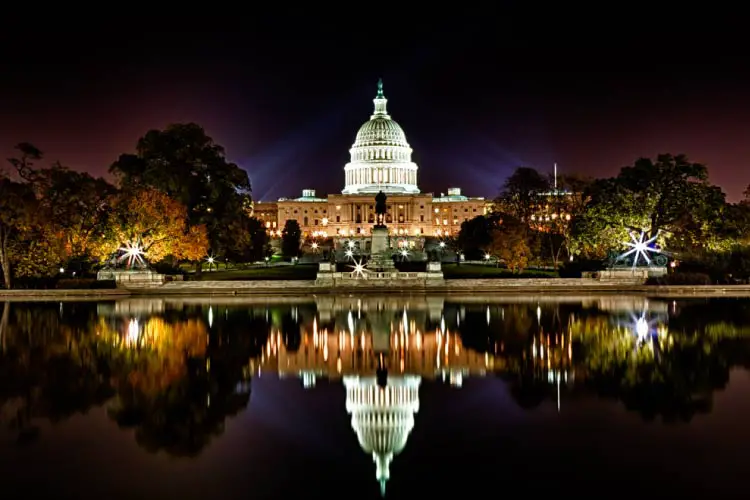 4. New Orleans' French Quarter exudes vibrancy, especially around Jackson Square, where travellers can purchase local art and watch actors perform. This park is surrounded by historical sites. A short stroll through nearby Woldenberg Park brings travellers to the French Market, an open-air market opened in 1791.
5. Simply called "The Strip" by regulars, the downtown intersection of Las Vegas Boulevard and Flamingo Road acts as the central point for Las Vegas' most luxurious casinos and nightlife destinations. Street musicians and actors heavily frequent this colourful area, which gets quite crowded on weekend evenings.
6. Travel in Los Angeles isn't complete without at least one stop at Venice Beach. This infamously touristy destination features a lovely boardwalk, numerous unique gift shops and a variety of street performers. Walk north past the Santa Monica Pier and Aquarium to visit the gorgeous Santa Monica State Beach.
7. Known for its rock music and gloomy weather, many of Seattle's most famous attractions congregate in just a few blocks between 1st and 5th Avenues. Here, travellers ought to sip a cup of local coffee while exploring the Seattle Centre, Space Needle, Pacific Science Centre, and a host of other great sights.