5 of the World's Best Places to Eat and Drink
There aren't many things that encapsulate the history, culture and environment of a country much better than its cuisine. Food and drink are often at the centre of our experiences, no matter where we go. But, with such culinary diversity spanning the planet, where can the finest be found? Here are five of the world's best.
Fragrant and Authentic – Marrakech, Morocco
When you think of a thriving Moroccan marketplace (or souk), your mind quickly becomes filled with several unavoidable thoughts: snake charmers and storytellers, layers of carpets draped one upon the other, the rich scent of leather and rows of hanging slippers; and then there are the deep boxes of figs and dates, bowls of beans and fresh vegetables, and the precarious pyramids of hundreds of resplendent spices. With such a wealth of raw ingredients, it's no wonder the Moroccan cuisine is loved so dearly by travels and locals alike; vibrant, fragrant and deliciously authentic.

Like many cities in Morocco, Marrakesh, located in the north-west, is brimming with delicious food. Tagine, the country's signature dish, can be found almost anywhere. Prepared in conical, earthenware pots, the slow-cooked stews – typically containing meat or fish, vegetables, dried fruits and a blend of colourful spices – are served with flavoured couscous or bread, and washed down with the soft tones of a steaming mint tea.
Meanwhile, for those with taste buds hungry for an adventure, why not try a local delicacy? Head to Jemaa al Fnaa, Morocco's largest souk, and place an order for a plate of cow hoof or a bowl of ghoulal (snail soup).
Weird and Wonderful – Hong Kong, China
If variety is your thing, there aren't many better places in the world to eat and drink than Hong Kong. Pulling its ingredients and culinary techniques from Southern China, Southeast Asia and the Western world, Hong Kong has something for everyone.
With 12,000 restaurants to choose from, eating out for a new-comer can be a daunting prospect. Yet, whilst it is possible to make a reservation in one of the city's many Michelin Star establishments, for exceptional, wallet-friendly food, you don't need to look far. Sticky pork ribs, deep fried edible crab and the famous dim sum dumplings can be found almost anywhere, accompanied by a cup of sweet milk tea, 900 million of which are consumed each year in Hong Kong.

Served on a stick, shoved inside a paper bag, or simply thrown into your hands, Hong Kong's street food stalls are not for the faint-stomached. But, if you're willing to ignore the fact that your dinner has been cooked on the streets of some of the world's busiest districts – Mong Kok, Causeway Bay and the city's Central District to name but a few – then the tasty snacks offered to you by the vocal dai pai dongs (food vendors) won't disappoint. Looking for something familiar and filling? They'll have it. But, if you're after an experience to test your boundaries – a bowl of curried intestines or snake soup, perhaps – never fear, they'll have that too. Bustling, aromatic, weird and wonderful, the street food of Hong Kong is an experience no food and drink lover should ever miss out on.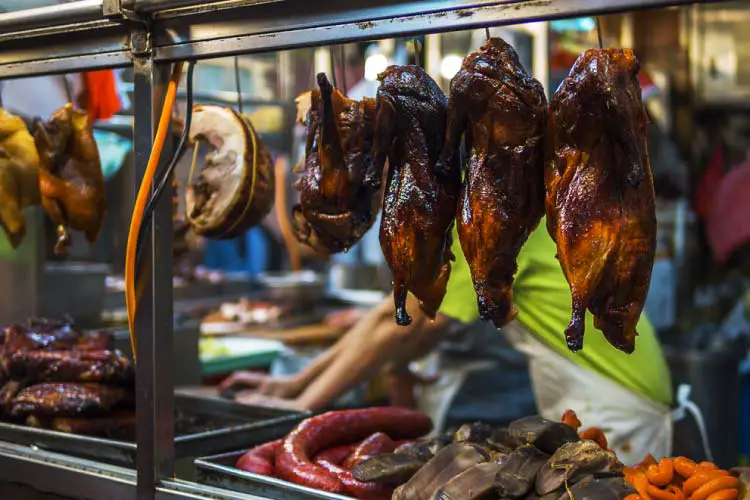 Spices – Northern India
When you think of India, you think of spices. Left to roam freely amongst the ingredients of an Indian kitchen, you would struggle to find another country that stocks its shelves so heavily with such an overwhelming variety of flavours – cumin, chilli powder, bay leaves, cloves, coriander, saffron, cardamom and turmeric – and for that, it has earned itself a formidable name in the world of food.

Dictated by climate, religion, soil type, politics and the economy, the geography of India has allowed its many regions to develop their own specific tastes and dishes. In the southern coastal states, fish and coconut are used widely, whilst in the west, the dessert environment has shaped a cuisine reliant upon preserves and pickles.
Great food can be found anywhere in India, not least in the far north, where the extremes of the hot summers and the cold winters combine to create a bounty of seasonal fruits, vegetables, yoghurts and cheeses. From chicken tikka to daal makhani and dahi gosht to the world-famous tandoori chicken, North Indian curries are creamy and thick and served with a roti or naan baked within the clay walls of a tandoor oven. Commonly, locals will end a meal with a bowl of the region's iconic shankarpalis, sweet and crispy fritters served with a cup of cardamom milk, said to help with your digestion after a hearty feast.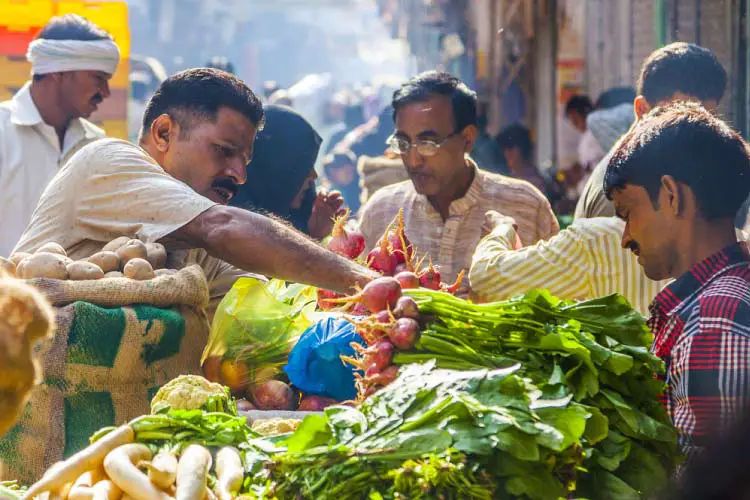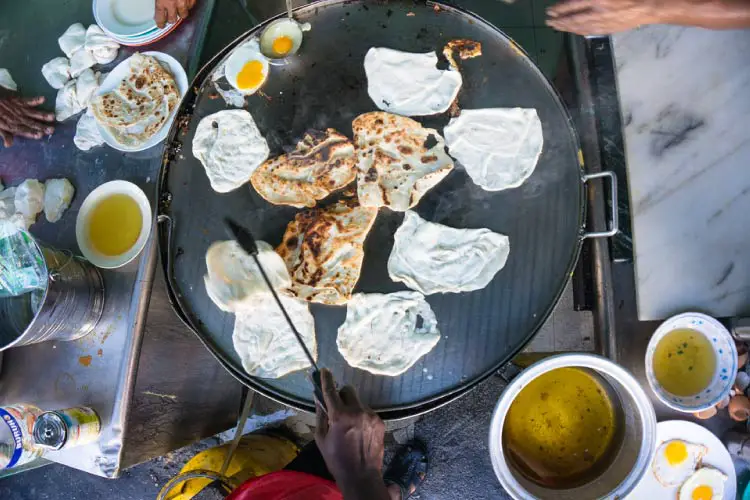 Enchiladas and Tequila – Mexico City, Mexico
Who would ever have guessed that corn could taste so good? Well, Mexico apparently. In fact, the grain is used to often in the country's cuisine, that it's possible (and indeed probable) that you'll end up eating it not only for lunch and dinner, but breakfast too. Fusing native staples, such as beans, chilli peppers and corn, with ingredients introduced to the country following the Spanish Conquest in the 16th century, like cheeses, herbs and meats, Mexico is now recognized as one of the world's best places to eat and drink.

With over 15,000 restaurants, Mexico City, the country's capital and one of the largest urban areas in the world, is the ideal place to sample Mexico's history-rich gastronomy. Stir in the morning to a breakfast of refreshing Mexican strawberry water and a bowl of Chilaquiles – made with corn tortillas, salsa and cheese – and watch the bustle of the city awaken. Then, for lunch, the most adored meal of the day which can often span several hours, unwind in one of the city's many small restaurants, or as the locals call them, fondas. Enchiladas overflowing with fresh vegetables and seafood, and tamales – corn dough balls, stuffed with meat and chilli – are just a few of the delicious options found on any menu. And then of course, there's the tequila. With so many choices – from a $400 bottle of Tres Cuatro Y Cinco to the more affordable, yet still distinctively Mexican, El Tesoro Reposado – lunchtime in Mexico can soon turn to dinner, the lightest of the day's three meals, but no less delicious.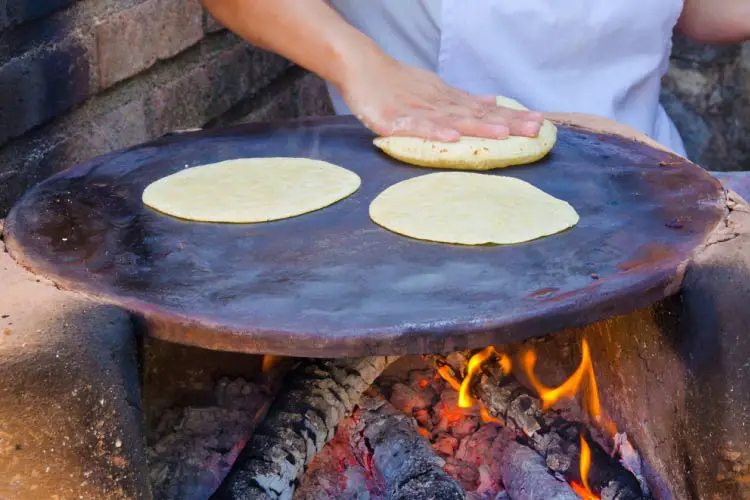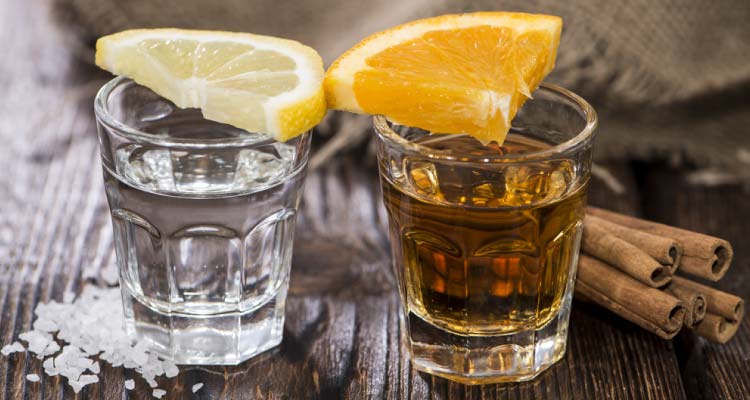 Arancini to Lemoncello – Catania, Sicily
Combining the tastes, textures and ingredients of Italian, Greek and Spanish cuisine, you wouldn't be a fool for thinking that Sicilian gastronomy, which does just that, had it all. Despite its north-easternmost tip being within touching distance of the Italian mainland, Sicily has evolved a unique menu of its own, reflecting, like all cuisines do, the island's culture, geography and its past.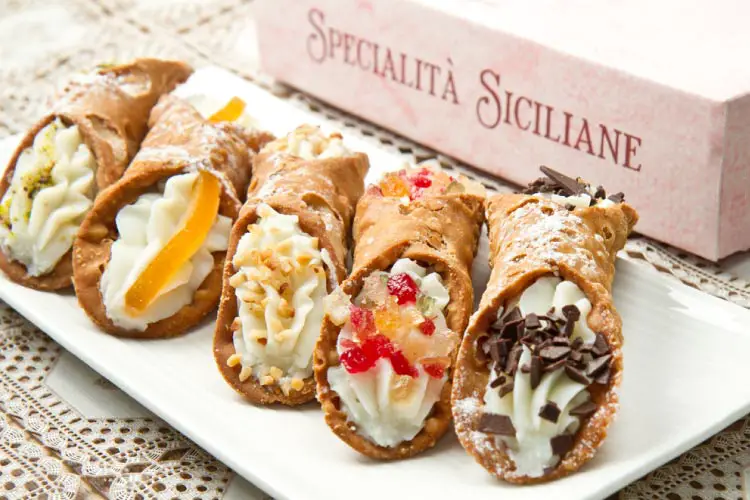 Set in the shadows of Sicily's Mount Etna, one of the world's most active volcanoes, is the city of Catania, the region's second largest metropolitan area. Much like many other islands around the world, seafood provides the mainstay for many Sicilian dishes, although that's not to say you're limited. Experienced locals venture to Catania's historic centre, Via Entea, where hundreds of restaurants and bars compete to produce the perfect plate of arancini (stuffed rice balls, bread-crumbed and fried). And then there's pasta alla Norma, the city's most classic recipe. Simple, fresh and local, the dish – comprising tomato, aubergine, ricotta and basil – reflects the cuisine of the Italian mainland and is best followed with a bowl of cannoli, a delicate pastry, piped to breaking point with a sweet ricotta filling.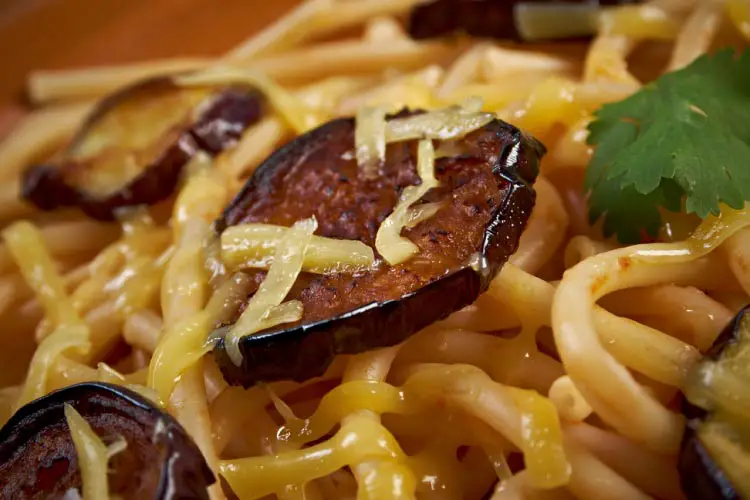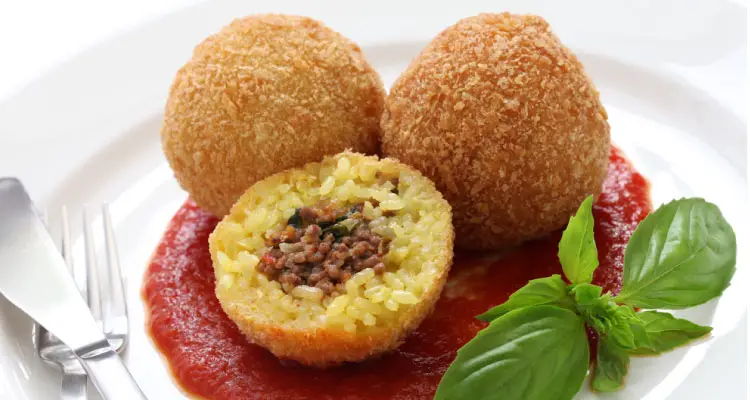 More than just an impressive geographical spectacle, Mount Etna and its steep, fertile slopes create the perfect conditions for growing grapes, albeit at an obvious risk. With the quality of the region's wine matching its food, meals can be followed with a digestif – from the chilled, citrus twangs of a Lemoncello to a mouthful of Amaro Averna, dark and sweet with a bitter finish.