10 of The World's Best Places to Surf
Luckily for surfers, the world's best places to surf just so happen to be in some of the most perfect locations known to man! Surfers inherently love to travel and planning a surf trip can be one of the most exciting things to do. So kick back, check out 10 of the world's best places to surf and start envisioning your next epic surf vacation!
Lanzarote, Canary Islands
Europe's answer to Hawaii comes in the shape of formidable breaks at la Santa Beach, which come complete with a considerable left-slab and a myriad of sea urchins. Intrigued? Head to this enticing isle off the north-western coast of Africa and you'll discover a popular spot revered for its swells and offshore winds and a little less beloved for the crowds and urchins. Although surfing here is rewarding almost all year long, one can pretty much skip the whole summer which is when crowds are their highest, and waves at their flattest.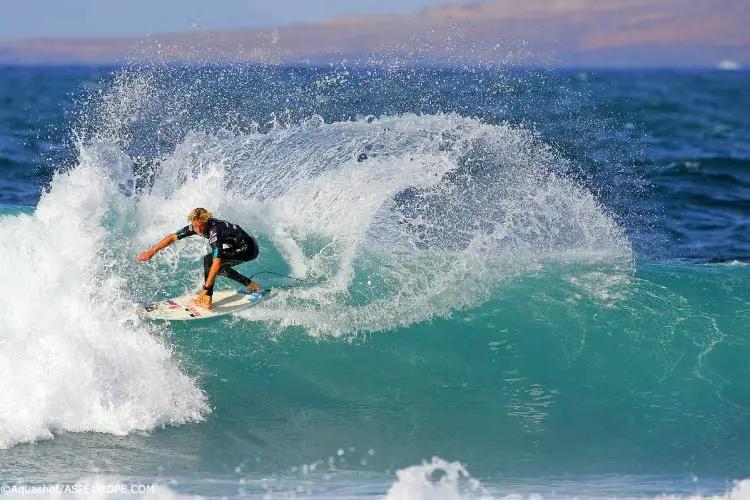 Bathsheba, Barbados
One of Kelly Slater's most favoured playgrounds is the aptly named Soup Bowl, a renowned beach off the Barbados coast which hosts regular international comps every year. The beach is supreme, breaks numerous and waves about as perfect as can be. The rocky coastline is a photographer's dream and not very suitable for swimming, so if you're cunning and plan your trip at low-season, you may even be lucky enough to have the place to yourself. This is, by far, one of the most picturesque surfing beaches on the planet, so head here pronto if superb surfing among outstanding scenery gets your juices flowing endlessly.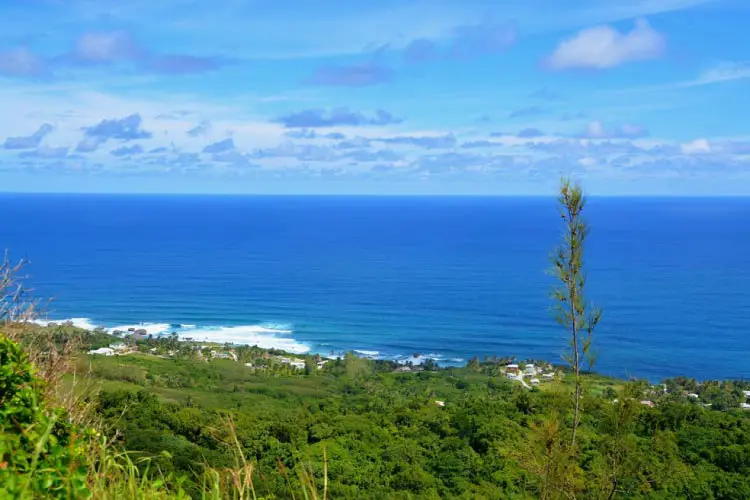 Oahu, Hawaii
There are very valid reasons why Hawaii is considered the planet's prime surfing destination: it is the one place where swells, winds and tides create the ideal surfing conditions almost all year round. Off the shores of Oahu is where you can surf Pipeline or perhaps, if you're not one of the world's most experienced surfers, dream of surfing Pipeline. The mother of all breaks, 'Pipe' is an awe-inspiring sight even from the safety of terra firma, and is often dubbed the deadliest of all breaks due to the sheer force of the waves and shallowness of the reefs. The average waves created at Pipe are said to stand at 3 metres, yet when conditions are just so, they can reach a mind-boggling 7 metres.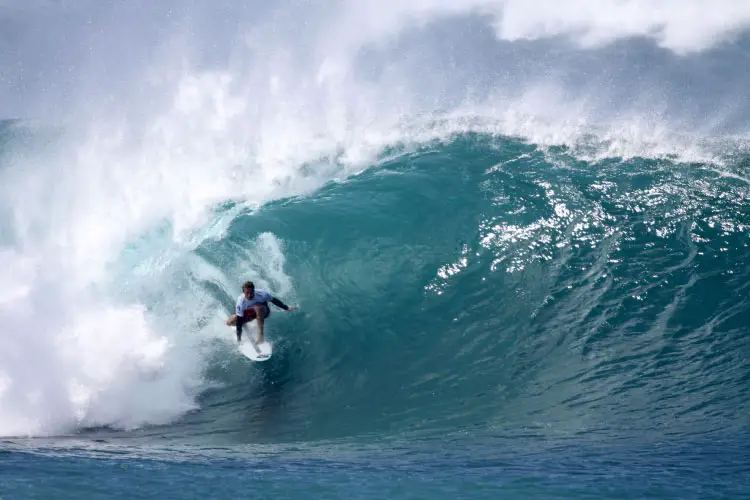 San Diego, California
The surf breaks at Blacks Beach are considered one of America's best for highly experienced surfers. An underwater canyon channels swells of epic proportions, making for absolutely optimal surfing but highly precarious swimming. Blacks Beach, which you'll find north of the Torrey Pine City Beach, is a relatively remote surfing beach and accessible only via marked trails. The rocky cliffs and crystal clear waters make for some striking scenery so even if your surfing is not up to scratch, but your curiosity is piqued then head down here to admire the pros at work. Don't mind the nude sunbathers.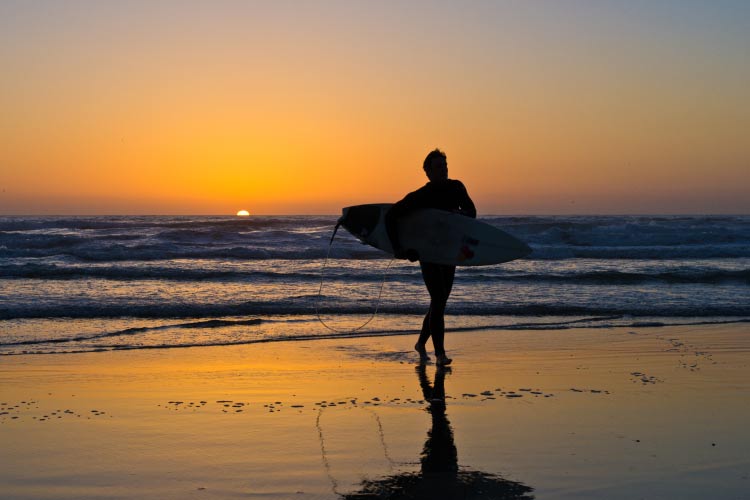 Taghazout, Morocco
Prefer your waves with a side serve of peace and quiet? Then head to Morocco's south-west coast, find a cosy base at a surf camp for a week and discover the most exquisite surfing haven this side of the Mediterranean. You'll find reefs, swells and breaks which would shame the most renowned spots in the world, and a chilled out town ideal for a fuss-free surfing vacation. The waves are suitable for surfers of all skill-levels, although the period between September and April is when experienced riders will get the most of their time here.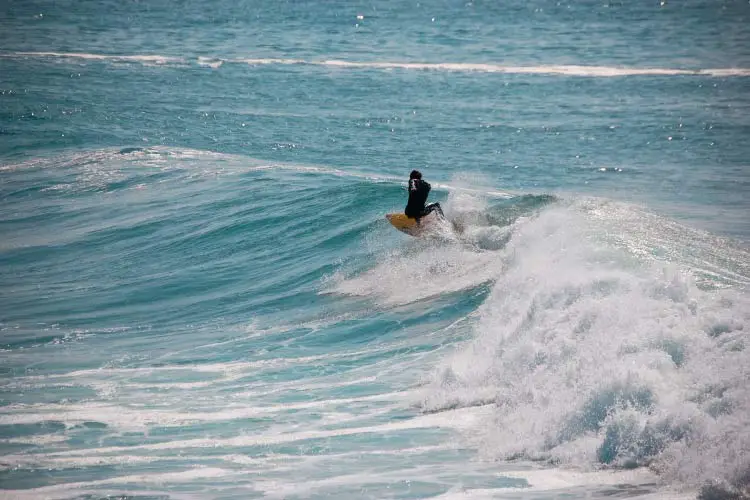 Jeffreys Bay, South Africa
If you're a fan of the cult-classic Endless Summer then you will no doubt recognize the small beachside town of Jeffreys Bay, in South Africa's Eastern Cape. The town hosts the Billabong Pro ASP World Tour every year and is also home to the most consistent and best right-hand point break on the planet, according to many. On a few rare times when conditions align just right, it is possible to ride a wave for an entire kilometre, all the way from Boneyards to The Point. Visit 'J Bay' at any time between June and August for the best surf and, whatever you do, don't miss watching your favourite world champions as they compete for international honour in the July-held Billabong Competition.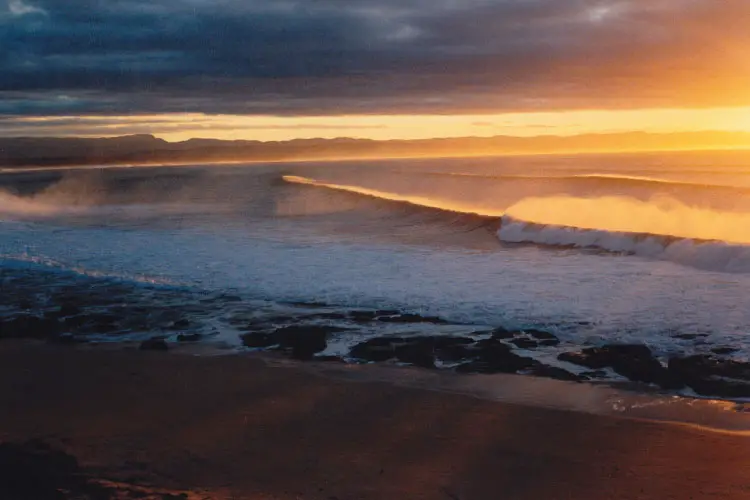 Lima, Peru
Home to the best waves on the entire South American continent, the Peruvian capital is arguably one of the most ideal surfing destinations of all. Most of this has to do with the fact that this is not, in fact, a highly sought-after holiday destination, so dedicated surfers can enjoy world-class waves minus the world-class crowds. The sand may be replaced by pebbles here, and the dark waters may not the most alluring, yet the monster waves and swells are comparable to any you'll find in Hawaii or Australia. As Peru boasts a 2,500km long coastline, your surfing exploits are not restricted to Lima alone. Make your way north to sleepy Mancora and you'll find a plethora of surf spots suitable for all skill levels.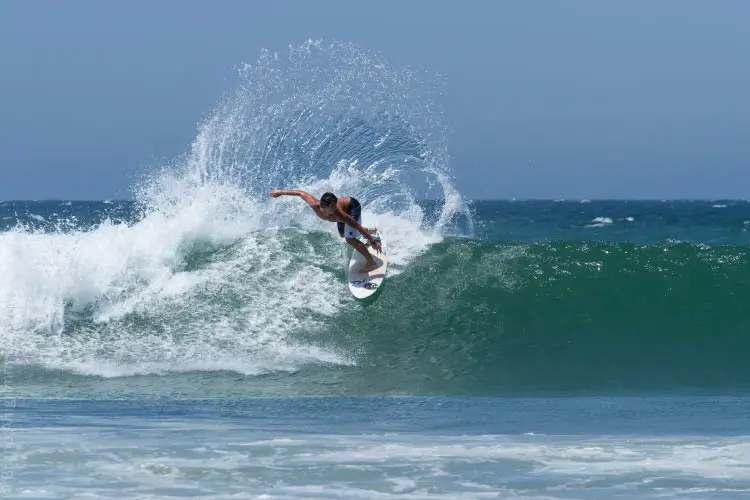 Pekatu, Bali
When it comes to incredibly surreal scenery, there are not many surfing beaches which can compete with Bali's UluWatu Beach. From the cliff-hanging Hindu temple to the indescribably crystal clear waters below, this would have to be one of the most postcard-perfect locations in the world. Ulu, as this spot is commonly known, is on the westernmost point of the South Kuta promontory and is a magnet for international and local surfers, who find the south-easterly winds ideal for unbeatable breaks. With swells often exceeding the 3 metres and an endless supply of walls, bends and twists, this surfer's playground can accommodate a healthy crowd at any time of year.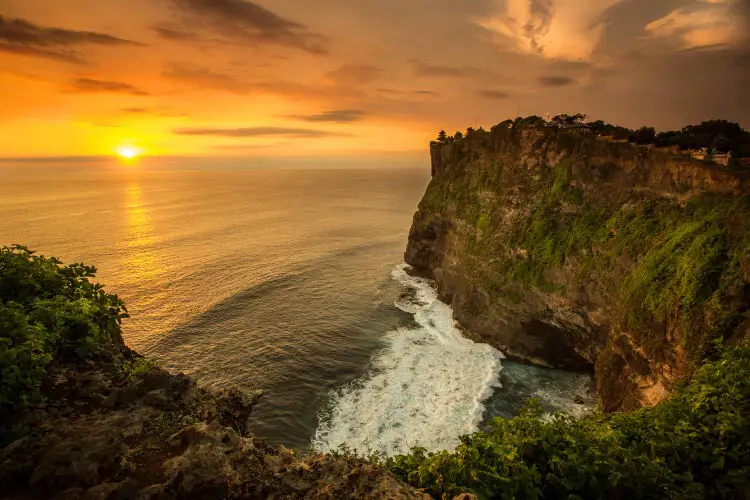 Tavarua, Fiji
Surfing aficionados the world over agree: if there's one place you should visit at least once in your life, it should be Fiji's Tavarua Island. This gorgeous heart-shaped isle is often dubbed 'Nirvana' by those in the know, thanks to its prime position in the South Pacific. It is right here that southern ocean swells conjure up the most incredible surf breaks you could ever dream of riding. The island-resort boasts seven superlative breaks for all sorts of skilled surfers and even a small section of absolute beachfront waters ideal for learners.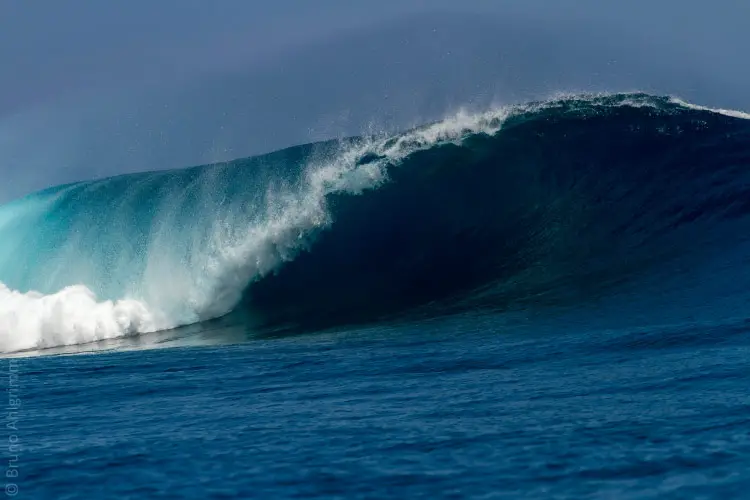 Gold Coast, Australia
Head to Australia's tropical eastern coastline and you'll find an enviable 70km stretch of perfect surfing heaven. It's no wonder then that the prime holiday base here is a city called Surfer's Paradise. Enjoy the ride of your life in the tubes of Superbank and discover why Queensland, whose beaches are uniquely extensive, is by far one of the world's prime surfing destinations of all. Average sea temperatures are in the high-20s in summer and drop to about 15 degrees in winter, making surfing possible and enjoyable at any time of year. Head Down Under if surfing's your passion, and discover why this nation has produced more surfing world champions than any other.