A journey through South African cuisine is just as much about discovering the fare as it is unearthing the history of the country, a fusion of cultures that is truly reflected by its food. Archbishop Desmond Tutu dubbed the country the "Rainbow Nation of Africa", blessed with a mixture of cultures that creates an unrivalled repertoire of curries, stews, marinaded and dried meats and delicious sugar-filled desserts. On top of being one of the best places to see Africa's sensational wildlife, South Africa is home to some of the most delicious food in the world and some of the finest wines to wash it down!
The Bantu people are one of the most well documented indigenous groups in South Africa, who were known as agriculturalists and herdsmen and survived mainly on grains, vegetables and meat from hunting. Dutch settlers landed in the country in the mid 17th century and brought with them slaves from Indonesia and Malaysia. It wasn't until the 19th century that the British stole control of the country and in turn, brought with them slaves from India to work on the sugar cane plantations. With slavery and apartheid thankfully behind us, the country of South Africa now celebrates its many influences through its revered and delicious cuisine.
Indigenous Roots – Umngqusho & Mashonzha
Before colonization, the Bantu diet consisted mainly of cooked grains and stews of various meats. This is eaten frequently in modern-day South Africa, with an albeit modern-day twist. Maize meal is usually store-bought and is cooked to a similar consistency as polenta, this is served with many different types of stews. Umngqusho is a Bantu dish and was one of Nelson Mandela's favourite foods. It is made with broken dried maize kernels called samp, sugar beans, potatoes, onions, chillies, lemon and a dollop of butter, delicious! Another indigenous African delicacy that comes highly recommended is Mashonzha, which are Mopani worms cooked in a peri-peri- sauce.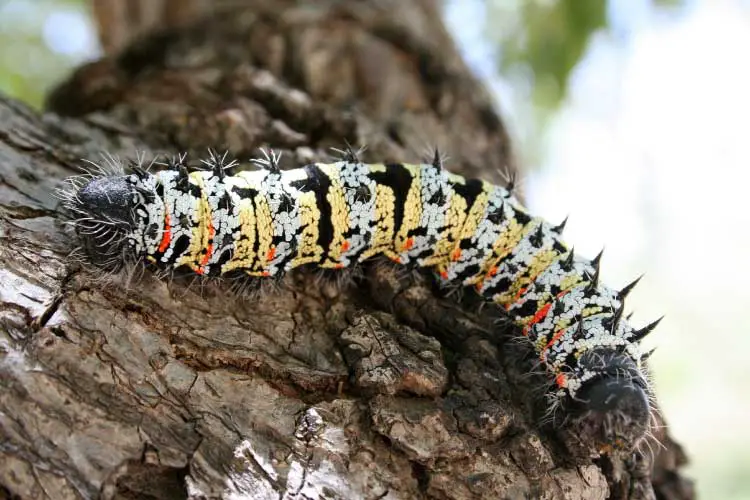 Dutch Influence – Potjiekos, Biltong & Malava Pudding
In addition to various recipes, the Dutch colonialists brought with them several pieces of cooking equipment that are still being used many centuries on today. Potjiekos is translated literally to "small pot of food" and was one of the only ways of cooking when on the move in the olden days, the cast iron pot was used to stew venison and other meats they hunted. Similar to Jerky, the excess meat was preserved through a process of curing and drying and is known as Biltong; this is a famous snack in South Africa and it is consumed frivolously thought the country. If you thought that sounded delicious, wait until you hear about Malava pudding! Amongst other sweet deserts, the Dutch brought with them a sticky apricot sponge recipe that is usually served with a mouthwatering cream sauce.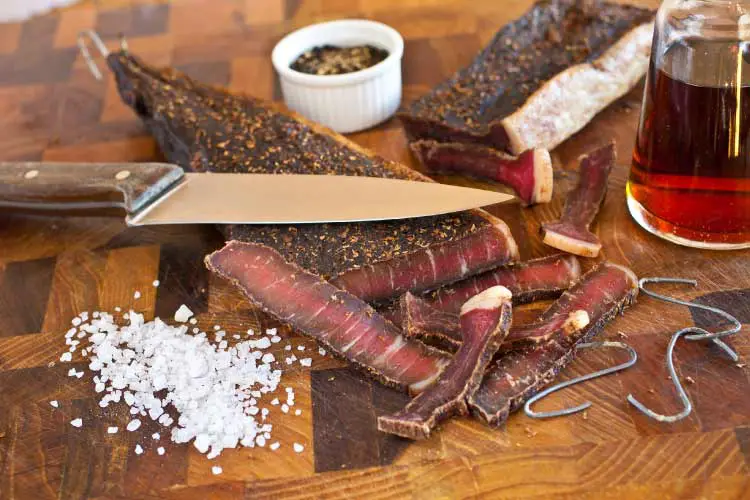 Malaysian Influence – Bobotie & Malay Curry
Perhaps one of the most interesting influences is that of the Malaysian immigrants in the 17th century. Bringing with them unheard of spices and recipes that differed massively from anything previously consumed in Southern Africa. One of the most loved dishes is the Cape Malay curry, made from a spice base consisting of fennel, cumin, onion, garlic, coriander, chilli, garam masala and turmeric. This is mixed with a tomato sauce, salt, pepper and sugar and then used to cook large succulent chunks of fish, which is then served with turmeric rice and various side dishes. Bobotie has a similar base with ginger added in but is then cooked with lamb and beef mince, diced apple, raisins, chutney and milk-soaked bread. This is then topped off with an omelette style mix and baked in an oven for around 25 mins, yum!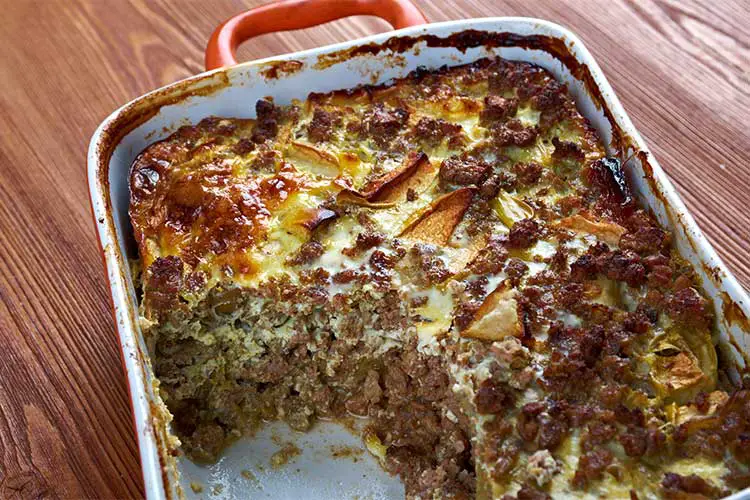 Indian Influence – Bunny Chow and Samosas
Interestingly, Durban holds the largest concentration of Indians outside of the Indian subcontinent which has lead to a massive influence on South African food. As previously mentioned, this large population derives from workers brought by the British to work on the sugarcane plantations, with them they brought exotic spices, curries, samosas, tandoori dishes, biriyani and pickles to name but a few. One of the most interesting dishes is called bunny chow, which is half a loaf of bread, hollowed out and filled with a spicy curry, created in Durban for the worker's lunch. Indian cuisine plays a massive role in South African street food and if you're looking for a quick bite to eat, you can't beat a freshly cooked samosa!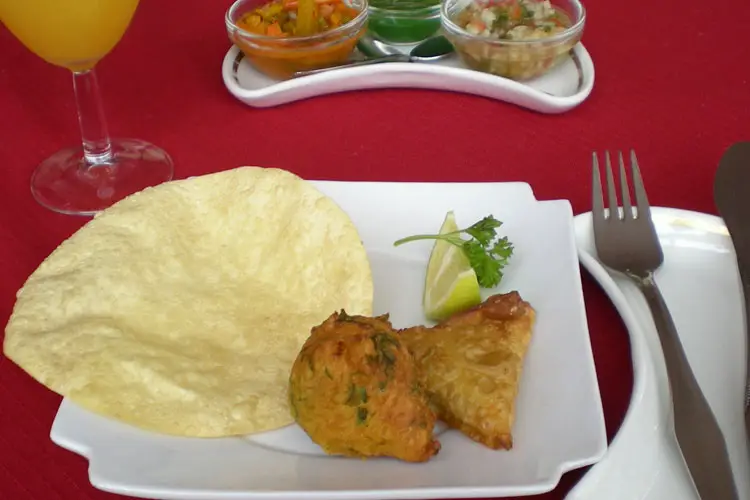 Modern Love of Meat – Braai & Boerewors
The South African barbecue, aka the Braai, is an important part of this country's culinary culture and you'll find most South Africans have a braai during the weekends with guests bringing all kinds of meat for the barbecue. Boerewors are revered across South Africa and are essentially long, curled sausages usually grilled over the braai, along with marinated steaks, spare ribs, pork and marinated lamb kebabs called sosaties. The adventurous among us can indulge in exotic game meats, which are served in restaurants around the country, springbok, eland, warthog, kudu and crocodile meats are just a few of the different meats you can try. With a long coastline, the locals also enjoy seafood; hake is one of the most popular fish used in the local cuisine.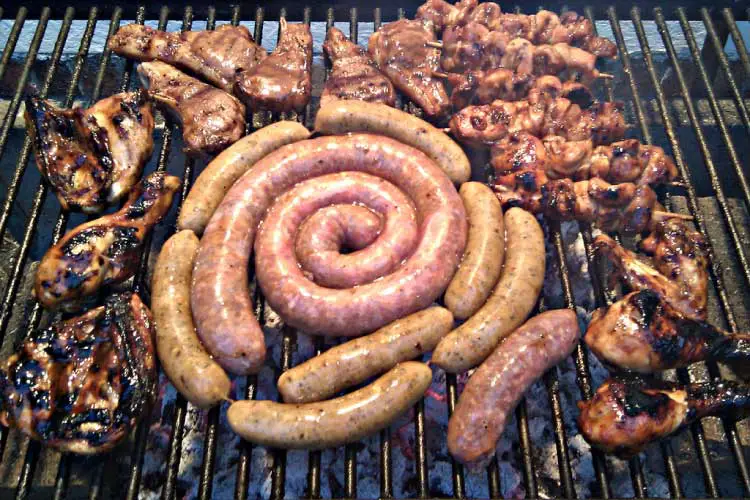 Wash it down – South Africa's Worldclass Wine
South Africa also produces some of the finest wines in the world, with a history dating back to the 17th century, when grapevines were brought over from Europe. They were then cultivated in Cape Town, where they thrived in its beautiful climate, which coincidentally turned out to be perfect for vineyards! Winemaking has come a long way in this country and today there are around 600 wineries producing 6,000 varieties of wines, putting South Africa among the top 10 producers of wine in the world and a thriving viticulture destination. Perhaps the most famous is South Africa's signature Pinotage, be sure to grab a bottle or two to take home with you.