Fairy Chimneys & Balloon Rides in Cappadocia, Turkey
If a trip to Turkey is on your bucket list, you'll want to check out a town named Goreme, located in the Cappadocia region; Goreme is the ideal starting point to explore this magical region. Its buildings and residences are skillfully carved from solid rock faces, and rock formations dubbed "fairy chimneys" formed from volcanic elements, dot the horizon. To make your trip a true one-of-a-kind experience, stay in one of its "cave" hotels which are surprisingly packed with modern amenities.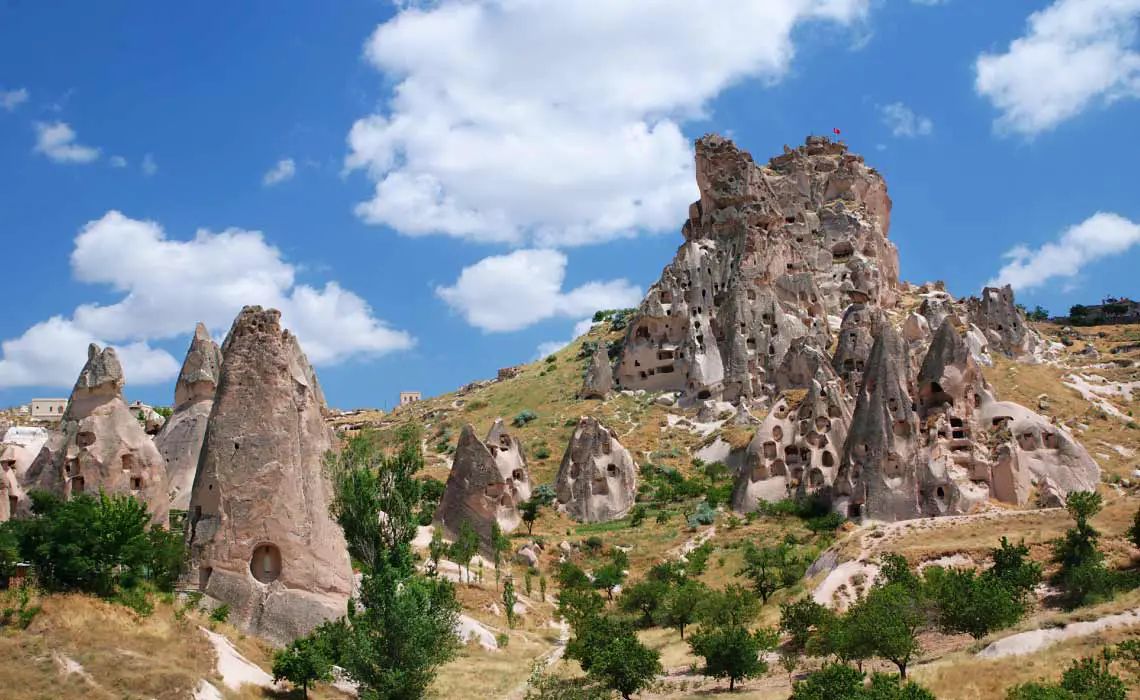 Wander around the Goreme Open Air Museum, a Unesco World Heritage site that showcases a number of old churches carved out of the rock mass that abounds the area. You might be surprised to learn that just a few minutes away from the town, there are underground cities one can explore; interestingly these cities were used many years ago to avoid attacks from marauders. If you'd like to see more of Goreme's breathtaking scenery, take a hot air balloon ride and sore over the awesome landscapes and rock formations that Cappadocia is famous for.