Le Chateau Frontenac – Explore Quebec's Old Town
Sitting majestically overlooking the Saint Lawrence River, Le Chateau Frontenac dominates Quebec's famous skyline and can be found in the historic district of Old Quebec, designated a UNESCO World Heritage Site in 1985. Built in 1893 by the Canadian Pacific Railway, the chateau was developed as part of a chain of high-end hotels with the purpose of promoting luxury tourism across Canada.
The hotel was built by William Van Horne, the General Manager of CP Rail, with the help of architect Bruce Price who incorporated architectural styles from the Middle Ages and the Renaissance and was named after Louis de Buade, Count of Frontenac and Governor-General of New France from 1672 to 1682. The hotel quickly gained notoriety and today is known as the most photographed hotel in the world. As a bonus, it's not financially unrealistic to actually stay there and relive its time-honoured past.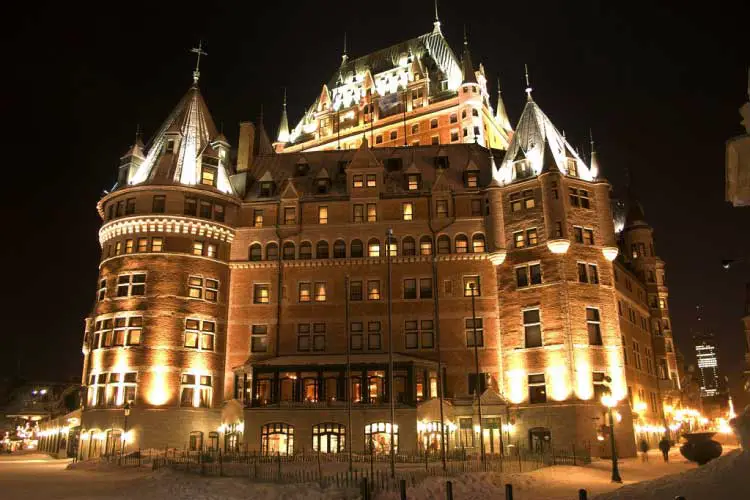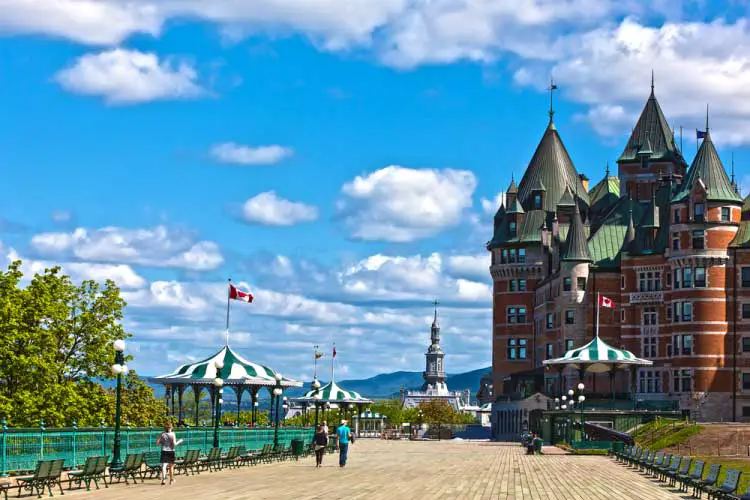 The massive hotel is home to 611 exquisitely furnished rooms and suites that stretch across 18 floors and it's cliff-top presence provides exquisite views of the old town and across the river. On top of its fortress-like exterior, the chateau's interior is adorned with marble staircases, mahogany panelling and carved stone elements throughout. Not surprisingly then, the hotel has famously housed many well-known personalities including royalty, leaders of countries from all over the world, historical figures, and famous celebrities. Perhaps most interestingly, the hotel hosted the Quebec Conference of 1943 which saw Winston Churchill, Franklin D. Roosevelt and William Lyon Mackenzie King discuss their strategy for the second World War.
If you can peel yourself away from your Egyptian cotton sheets and goose-down duvet! Quebec is one of the most delightful cities in North America. As previously mentioned, the chateau is part of the "Old Town", a fantastically preserved historic district that was founded in the 18th century and is practically the only city in North America that has preserved its fortified walls along with is bastions and other defensive structures that surround the city. Take the time to wander the streets of Quebec, learn its history and meet the locals and we promise you'll be coming time and time again!