Curitiba – Urban Perfection in Brazil's Charming South
"Keep it simple" is the motto of Jaime Lerner, the former mayor of Curitiba. An architecture student turned mayor, Lerner is responsible for one of the finest examples of urban planning in the world; the city of Curitiba boasts a cutting-edge public transit system, not found to the same scale anywhere else in Brazil. The city is located in the booming southern region and is the capital of the state of Parana. Sitting on a plateau 932 meters above sea level, the city was established in 1693 and throughout centuries the city's economic activities centred around the agricultural industry. In the 1850s, an influx of Italians, Germans, Ukrainians and Poles immigrated to the city and their influence is clearly evident in the culture today.
One of the reasons Curitiba gained international prominence was its hosting of some of the 2014 FIFA World Cup games held in Brazil. Thanks to the foresight of its government, Curitiba was able to curtail unconstrained growth, tackle environmental issues and prioritize the development of its network of roads and the public transit system. Curitiba is also a worldwide example of urban sustainability, boasting more green space per capita than any other city in the world. Lerner has led TED Talks on Urban Planning and advocates the education of sustainability to the town's children; for example, the children are taught in school how to separate and recycle their garbage and as a result, Curitiba holds the record for the highest garbage separation in the world at 70%.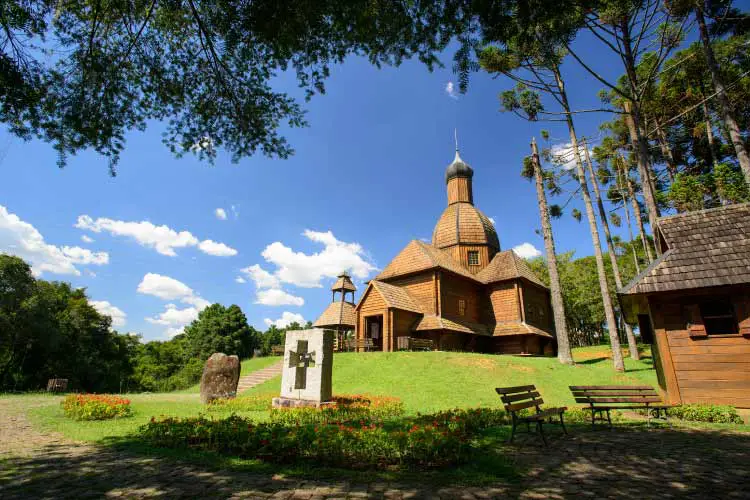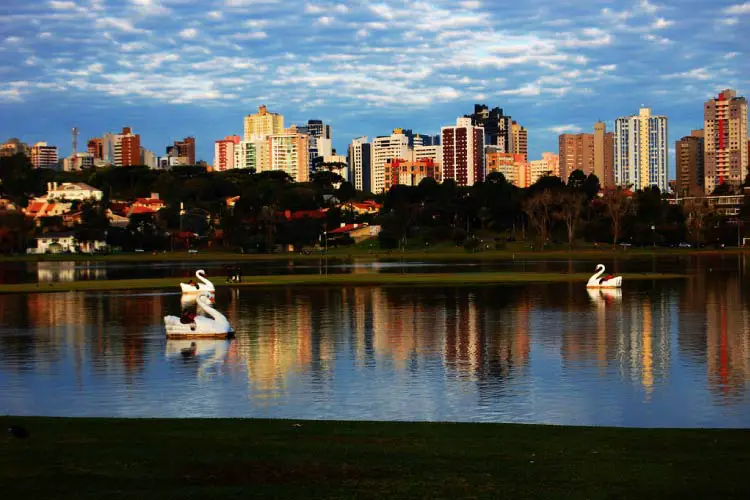 An aerial view of the city shows a picturesque sea of green with more than 1000 green public spaces, 14 forests and 16 parks. One of the most popular attractions in the country, a visit to the Botanical Garden of Curitiba is a must. The garden is filled with a variety of plants, flowers and trees, and butterflies and birds frequent its main greenhouse, made of iron and glass. To appreciate the sheer size and beauty of the city, climb up the Oi Torre Panoramica also known as the Oi Panoramic Tower which was opened in 1991 and stands at 109 meters high. The tower provides a breathtaking panoramic view of the city and its outskirts.
Sporting no less than nine museums, an IMAX theatre and a massive soccer stadium you could spend weeks in Curitiba and not run out of things to enjoy. Every April the city runs the Curitiba Theatre Festival and there are numerous other festivals run throughout the year in its many parks, be sure to stop by the tourism office to see what is happening while you're there. We can all learn from the principles implemented in Curitiba and we guarantee that a trip there will change your perspective on urban sustainability forever.