10 of The Best Waterfalls in The World
There's nothing quite as mesmerising as standing in complete awe in front of one of Mother Nature's most astonishing creations. Of all these, waterfalls would have to be one of the most fascinating by far. Whether they're cascading through thick forest like those in Croatia's Plitvice Lakes National Park, tunnelling their way through layers upon layers of limestone, like Lebanon's Baatara Falls, or hidden from the world in a mystical landscape like Hierve el Agua in Mexico, waterfalls have a way of hypnotising us like nothing else on earth. Although some of the world's most majestic falls attract millions each year, there are plenty more that are equally splendid yet much less known and gift the chance to enjoy an unforgettable sight in complete aloneness.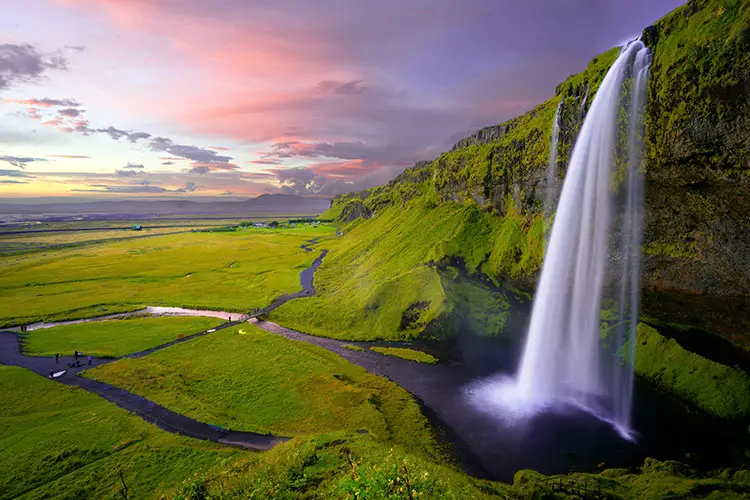 Kuang Si Falls, Laos
To kick us off, one of the best waterfalls in the world is found in one of South East Asia's least visited countries. Kuang Si is an absolute feast for the eyes and proof (once again) that size matters not where breathtaking beauty is concerned. These may be neither the biggest, tallest nor the ones with the most water volume, yet for sheer superb setting value… Kuang Si Falls is unsurpassed.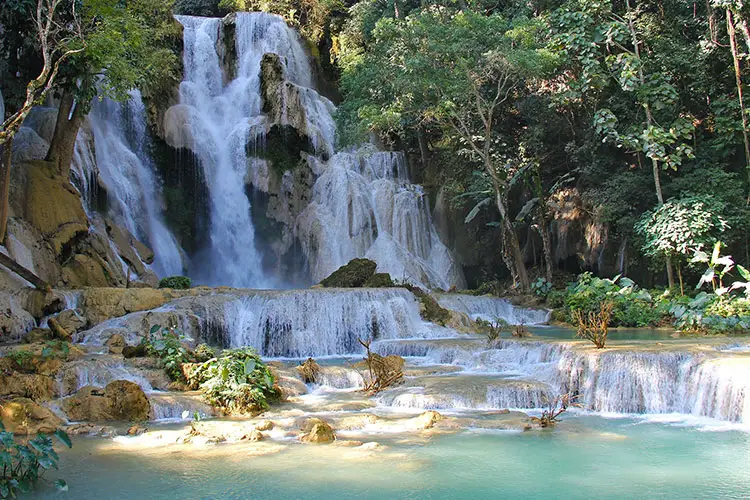 The multi-layered falls, with their cascading weeping willows and tropical setting are, quite literally, unreal. You'll find Kuinag Si in a small park about an hour's drive east of Luang Prabang, in the northern province of Laos. Within the fall's park, you'll also discover a delightful Moon Bear Sanctuary which rescues and rehabilitates bile-farm bears.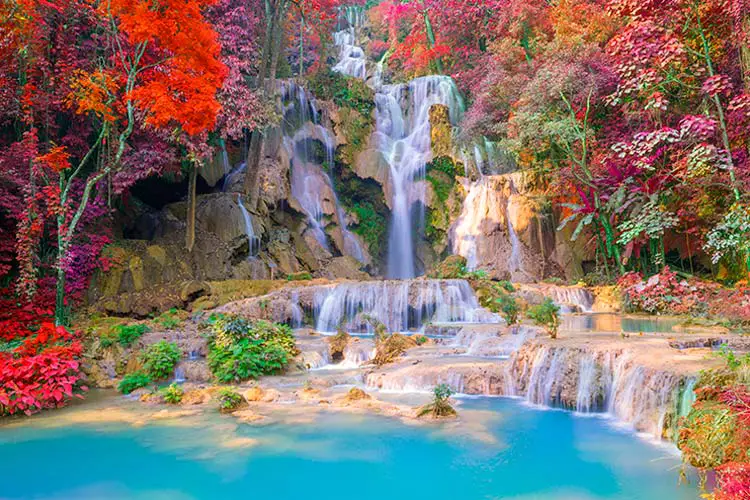 Kravice Falls, Bosnia & Herzegovina
It is a pity that this beautiful country in Eastern Europe is mostly known for its tumultuous history because nestled deep in the bosom of its outstanding landscapes, lies a picture-perfect waterfall many Europeans have never even heard of. For a landlocked country, this is quite a feat! Kravice is divine even if a little difficult to get to with public transport. The 25m wide curtain of falls is best visited just at the end of the European winter when water volumes are at their highest.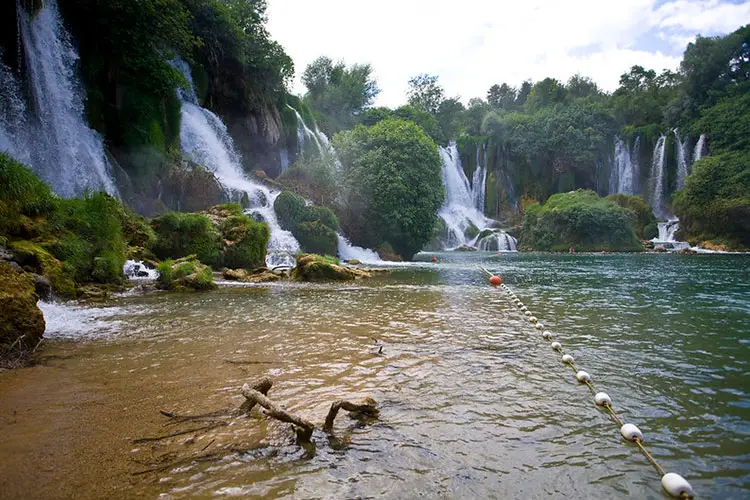 Kravice is seldom visited and, up until 2013, it was still possible to set up camp in the grassy fields on the base of the falls without hassle. Recent construction work has begun (of a car park and ticket-booth) near the entrance of the trail which leads to the falls, hinting at a future when all the quietness will pass. Get there before this stunning place becomes mainstream!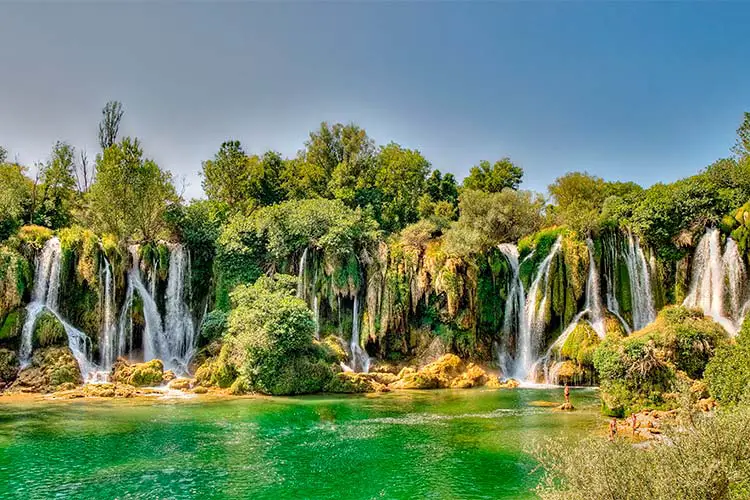 Hierve el Agua, Mexico
Found in southern Mexico, Hierve are probably the most unusual falls you'll ever see, as although they may appear to be cascading, they are neither falling nor are they, in fact, made of water. This extraordinary rock formation is made up of 'frozen' mineral deposits left behind by a sheer trickle of water. These incredible falls are found at the edge of a vertiginous 90m cliff, in the middle of nowhere in the Oaxaca Province and reachable only via a steep and narrow trail.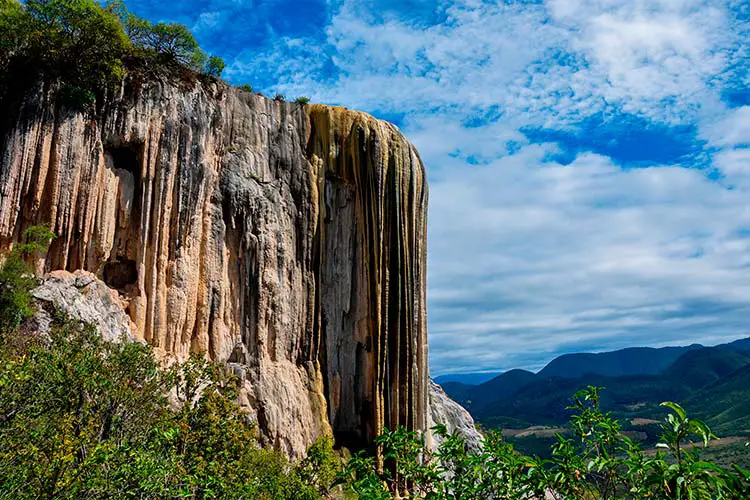 The upside? The delightful swimming holes around the edge of the falls would have to be the most stupendous swimming spots in the entire country. No entry ticket, no tour buses, no queues and absolutely no barrier separating you from the striking abyss. Make the relatively big effort of getting here and you shall be handsomely rewarded.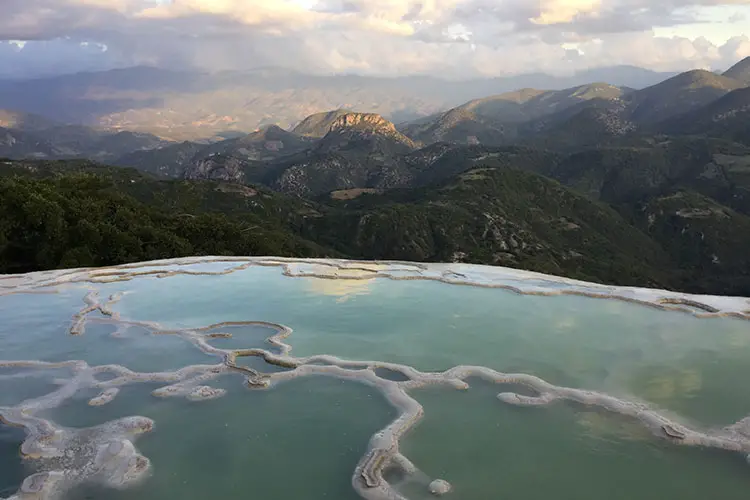 Baatara Gorge Waterfalls, Lebanon
Standing in front of Baatara falls, it is hard to believe what one is seeing. Is that waterfall really cascading down 250 metres through three layers of limestone rock formations? Oh my…so it is. The falls which were only extensively mapped 30 years ago are some of our planet's most hidden gems, although this is mainly because they are within the borders of a country that has struggled with political stability for the good part of an entire century and has yet to embrace mass tourism.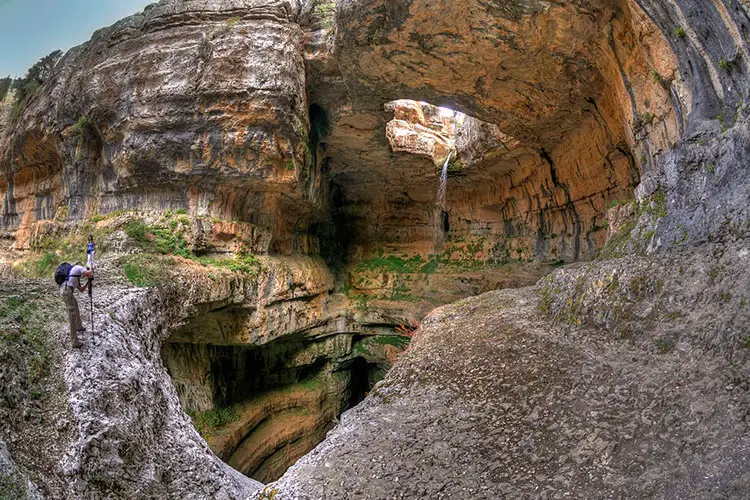 Nowadays, of course, Lebanon is rising in popularity among discerning travellers, who feel that the culture, history and natural wonders of this enigmatic country are well worth a trip. They really are. On your visit, make sure you include the Baatara Gorge Falls on your itinerary and be as spellbound today as the very first French explorers were merely 50 years ago. Pure magic.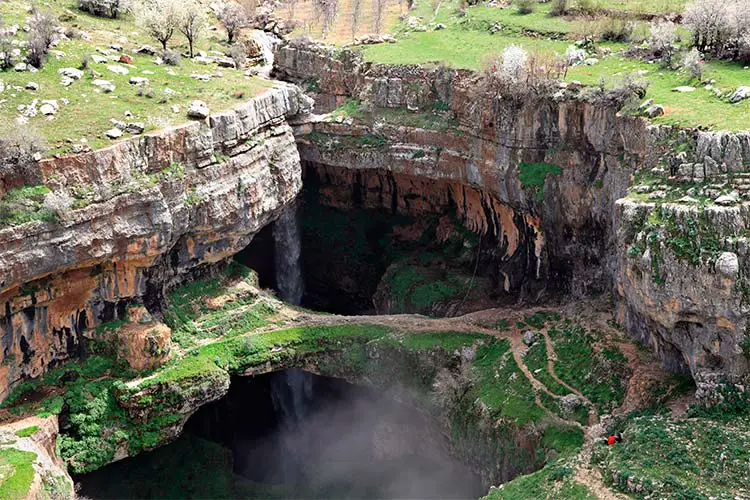 Bigar Waterfalls, Romania
One would think that Europe's most beautiful places would all be well-know by now, yet nothing could be further from the truth. Believe it or not, there are still plenty of Romanians who have never heard of their country's most magical waterfalls: a curtain of cascading, crystal clear water that is so incredibly stunning… it's almost hypnotizing.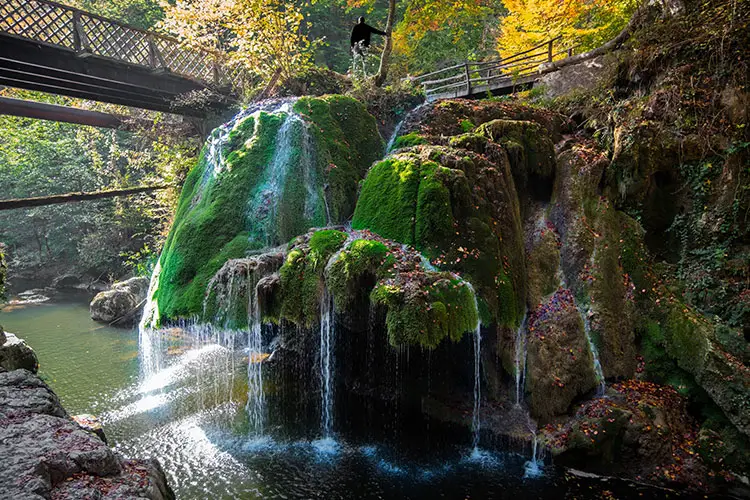 You'll find this moss-covered, dreamy landscape on the south-western edge of Romania, right on the border between the country's two largest national parks. A camper's and hiker's paradise, this entire region is actually home to several remarkable waterfalls, with Bigar being by far the most notable.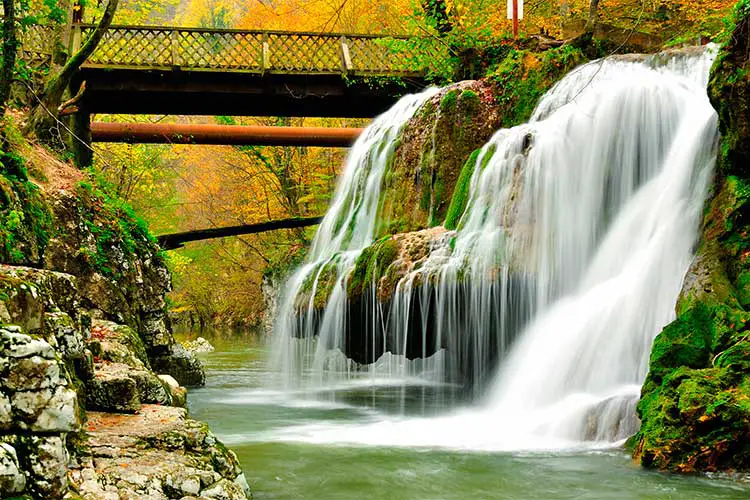 Davis Falls, Nepal
Insanely gorgeous Davis Falls are one of Nepal's most coveted secrets and were accidentally discovered in 1961 when a Swiss tourist went for a swim in a relatively raging river and flew off into a watery void. The unique aspect of these falls, which you'll find in the country's Pokhara region at the base of the Himalayas, is that its source water flows through a 150m long underground tunnel before emerging with an overwhelming power to cascade down several layers of rock-face.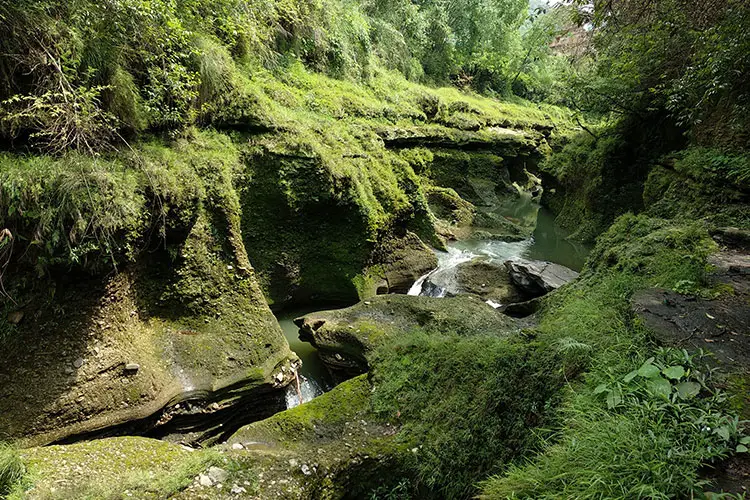 The water flow here has shaped the landscape tremendously, so unlike most other falls it may be wiser to visit during dry season, so the entire scenery can be enjoyed in its fullest glory.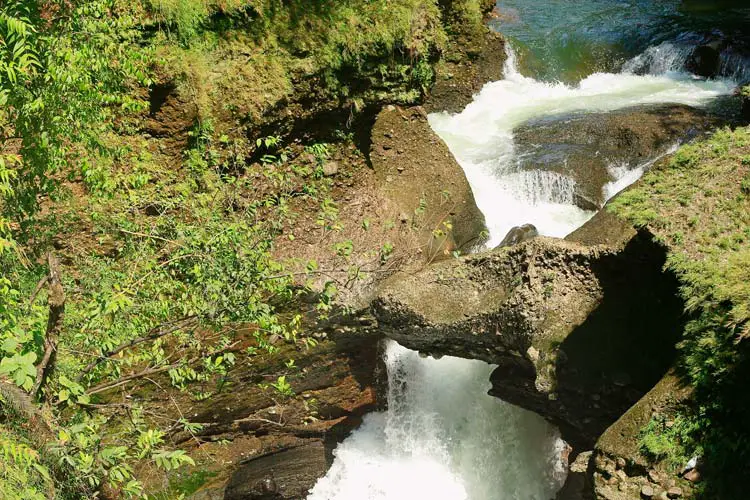 Huangguoshu Waterfalls, China
No-one could ever claim that the Chinese are not an ingenuous lot. Once they discover a treasure, they are sure to protect it yet exploit it, as much as possible. Huanggyoshu Falls may well be 'secret' to most of the world but to locals they are, indeed, one of the country's most prized possessions. Local tourism to this waterfall national park is significant, so this is not the place you come to if you want to enjoy a spellbinding landscape all on your lonesome. Why come here then? Because there is usually a very good reason that a place, once it is discovered, becomes very popular!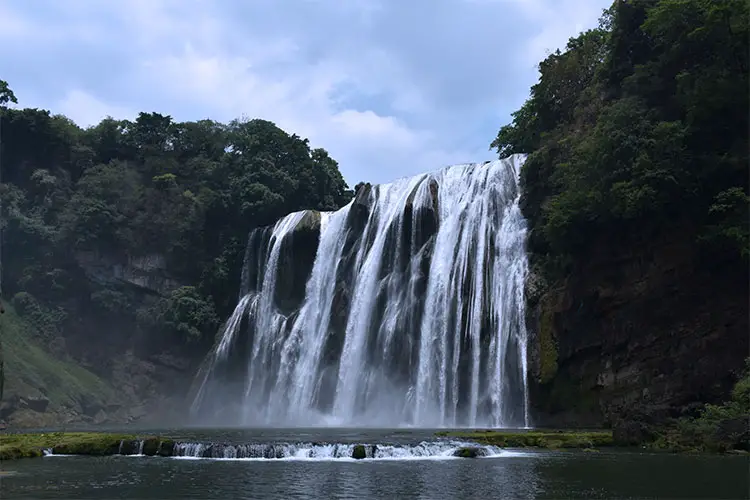 The visual feast is simply breathtaking, no matter which way you look at it. Huanggyoshu are 100m high, 70m wide and boast a 130m long cave behind them which allows visitors an unforgettable close-up-and-personal experience. Yet the most astonishing part is that these are just one of a total of 18 totally mesmerizing falls in this region.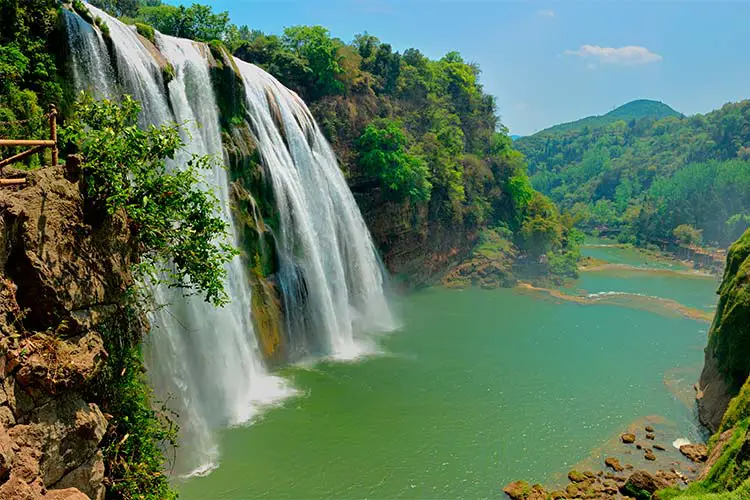 Jog Falls, India
There are many world-renowned natural attractions in India, yet Jog Falls usually fail to get a mention for unexplainable reasons. All who visit, however, are more than happy to protect its relative anonymity. The most notable feature of these falls is the dramatic difference on the water volume before and after the monsoon season.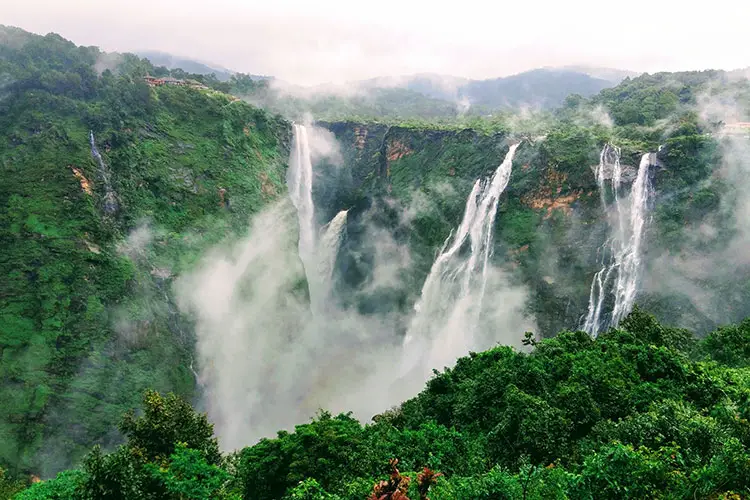 What is barely a dribble during dry season becomes a water-wall of gargantuan proportions within just a few months, making Jog Falls larger in volume than many of the world's most revered falls.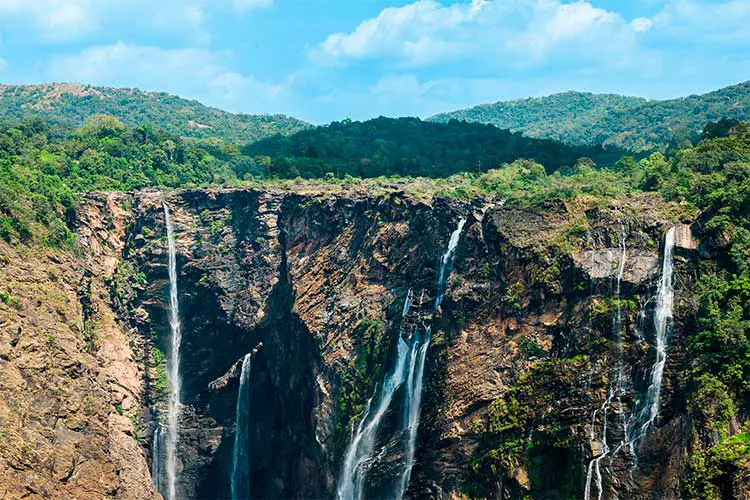 Gullfoss, Iceland
Iceland's Golden Falls are actually one of the country's prime tourist attraction, yet considering that Iceland itself is not exactly the most visited in Europe, we'd say these flowing and cascading beauties are still relatively unknown the world over. The 30m high double-waterfall is truly magnificent and if you visit at the end of the European summer, when the heat has caused a massive glacier meltdown, you will see them at their superb best.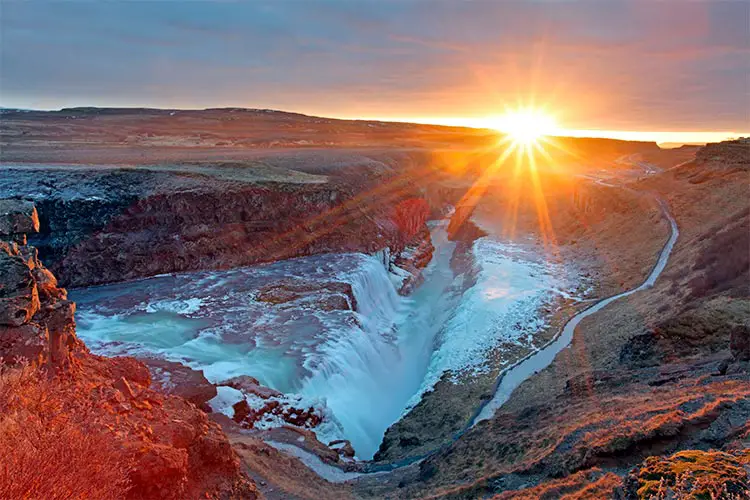 It is then that Gullfoss becomes the most powerful waterfall in the entire continent. The golden hue occurs thanks to the sun's reflecting rays on the milky, beige-coloured waters and the entire place is an absolute visual spectacular. Be in no rush when you visit, as the falls are within a national park which also boasts massive glaciers, innumerable canyons and just as many natural hot springs.  This is one place you may want to take your sweet time exploring.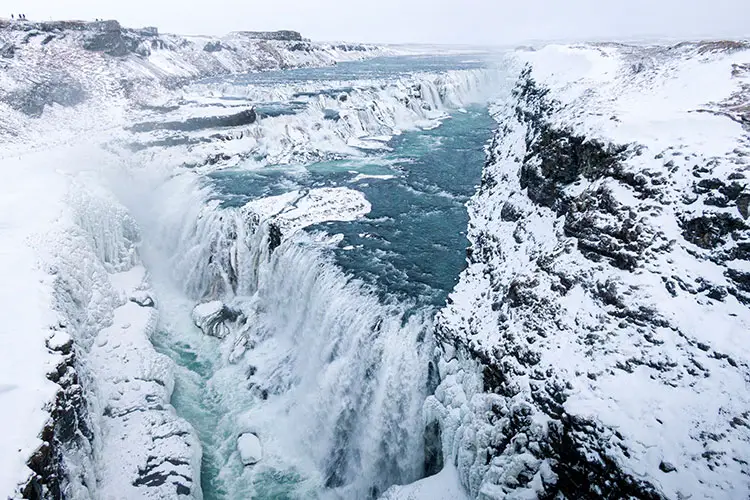 Plitvice Lakes National Park, Croatia
We simply couldn't write an article on the best waterfalls in the world without including Plitvice Lakes National Park in Croatia! This national park is rightfully found on the UNESCO World Heritage List and comprises of a series of 16 lakes, linked by a stunning set of rivers and waterfalls over a distance of around 8km.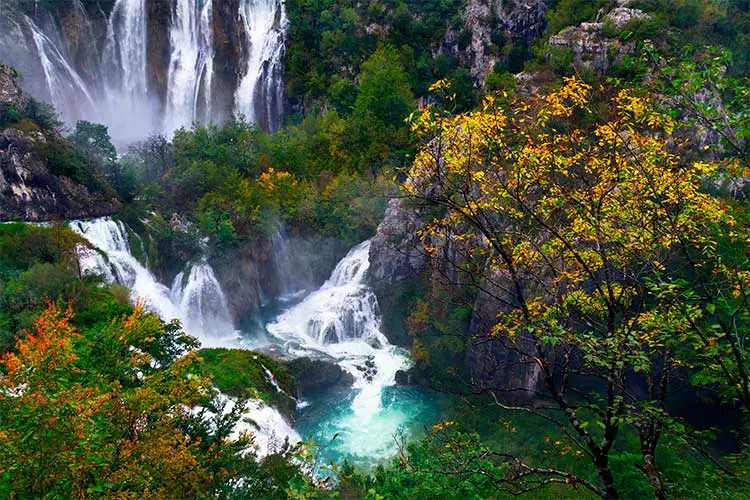 In addition to the breathtaking flora in the park you might be surprised to know you can also find bears, wolves and many other interesting animals in its 300 square kilometre bounds. It's not surprising however how many people come to visit Plitvice Lakes National Park – a staggering 1.1 million tourists come to destress in this real life nirvana every year so we recommend visiting in either spring or fall, outside of the peak tourism season. How can you not love this!